About Malta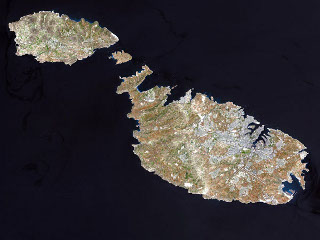 Malta – Renting a private Holiday Let property is the perfect solution for visiting Malta or Gozo, offering you a truly local experience be it inland or a coastal Holiday Rent property, space, freedom and no need to be down in the canteen pre-9am for breakfast, being most definitely benefiting factors! Enjoy your very own private space at one of our specially selected private Holiday Rental properties.
Malta – offers the perfect holiday destination for all kinds of people, whether a Family Holiday, Romantic Getaway a leisure or business trip. Weather is some of the best in terms of sunshine you will find in the Mediterranean in given its most southerly geographical position. In brief summery Malta offers excitement in Water Sports, Scuba Diving, Exotic Locations, Historical Prevalence, Superb Beaches, excellent food and lots of varied Entertainment to please all kinds of taste.
Malta – the very name conjures up thoughts of the George Cross and enough historical sights to keep you busy for a month, however there's so much more to this little beauty than a fascinating past. These days you're just as likely to hear about its film locations and nightlife as you are its history and culture. Hollywood epics such as Troy, Gladiator and Alexander were all filmed on the island's sunny shores. And world famous artist such as Sting, Brian Adams, Tom Jones have graced Malta.
Malta's image is changing fast, its breathtaking beauty and English speaking locals remains one of the key ingredients that draws people back year after year. Wherever you go, the island's eye-popping scenery provides a sigh-inducing backdrop. And as for all that history, with so much of the past still visible today, there's no wonder it's known as an open-air museum. Travel back in time to discover Malta's mysterious prehistory. Retrace the footsteps of St Paul. Or see where the Knights of St John defended Christendom. But Malta is no regular museum. Here life is lived to the full, so be prepared to get stuck into the Mediterranean way of life. Throw yourself into carnivals and village festa's make the most of the island's packed calendar of events. If you're looking for a destination that offers more than just a suntan, Malta will definitely deliver beyond your expectations!
Malta – Has some of the finest crystal blue Mediterranean sea, where snorkelling and scuba diving comes high on the agenda of most tourist or perhaps bathing in the sun on one of Malta's many beaches is more your cup of tea, whichever it may be the local shores will surely have you captivated.
The Maltese archipelago, situated in the centre of the Mediterranean, made up of Malta, Gozo, Comino and Filfla. This has rendered the islands an important strategic location since the earliest days of navigation and thus has been visited by numerous cultures. The first significant civilisation flourished in the third millennium BC, leaving behind fascinating megalithic temples. Later the island was occupied by the Phoenicians the Carthaginians and the Romans. Malta's independence from Britain was achieved in 1964, and 40 years on Malta joined the EU in May 2004.